Tickets for Beautiful Days 2023 are on sale now!
All ticket information and prices are on the TICKETS PAGE
We are very excited to be working on plans for the 2023 festival (our 20th Anniversary year!) where we'll be welcoming new and old friends to Escot Park to perform, work and celebrate with us. News on our 2023 musical line-up soon but we're delighted to firstly announce that our old friends Andy Loos are back. They have been unable to work with us since 2019 due to issues related to Brexit and then the pandemic but they've partnered with Exmoor Luxury Loos and will be providing the toilets and servicing at Beautiful Days 2023.
Beautiful Days is the Levellers' family music festival organised by DMF Music since its inception in 2003. We are looking forward to our 20th festival in 2023. Proudly independent, Beautiful Days has no sponsorship or funding.
As well as several stages including our seated Theatre Tent, the festival has Site Art installations, a huge Children's Area, Healing Village, Walkabout Theatre, family camping, real ale bars, Folk Sessions and a vast selection of carefully chosen food & craft stalls.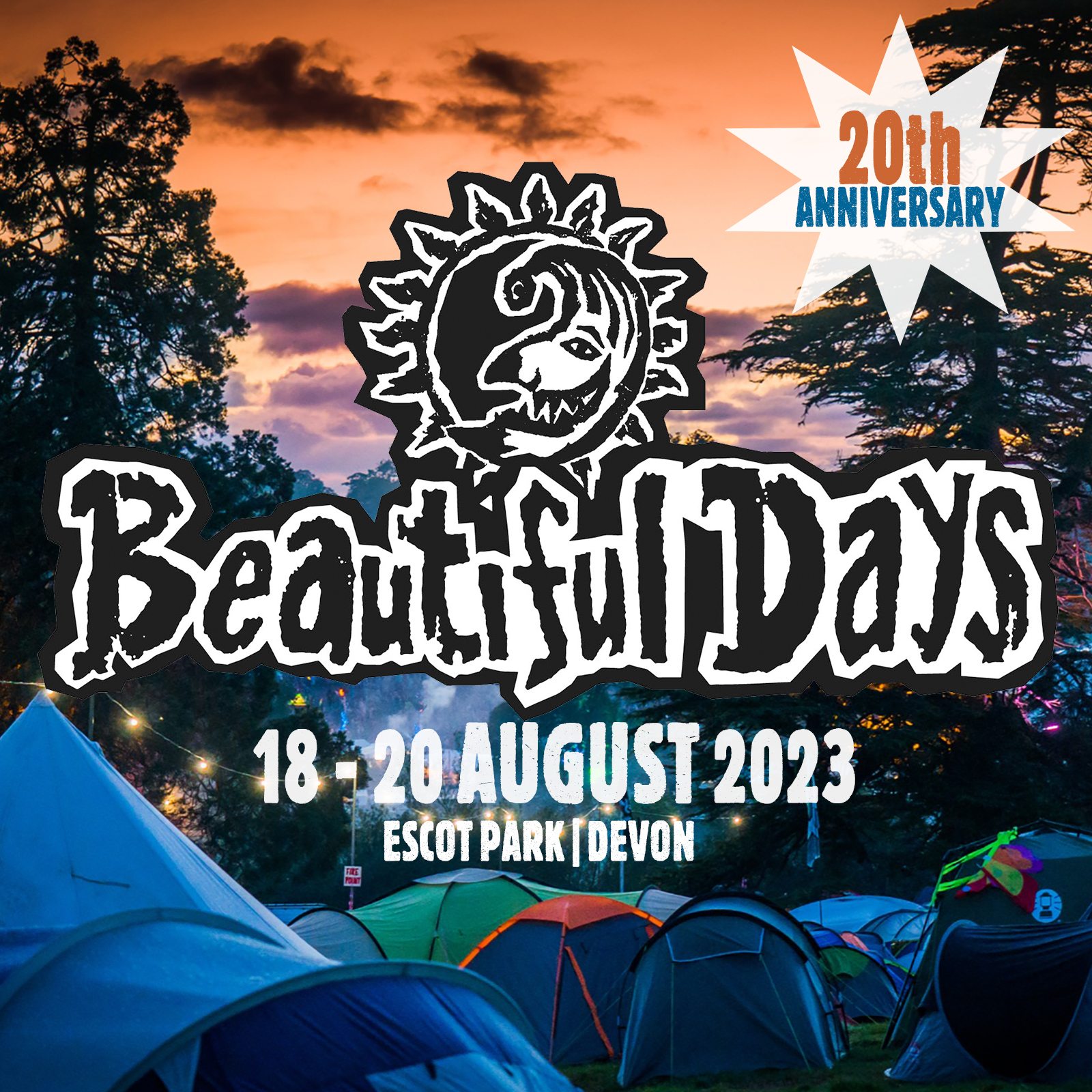 "Beautiful Days remains the portal of energising hope and one of the last bastions of music as a place and palace of hope and ideas" Louder Than War (2021)
"Full of positivity for families and feel-good entertainment!" Critical Popcorn (2021)
"3 days of music, dancing, fun and frolics in what has long since been THE 'go to' festival" MusicMuso (2022)