The first wave of artists for our 18th year includes Travis, Flogging Molly, Levellers, Gary Numan, New Model Army, Hawkwind, Indigo Girls, Imelda May, Skindred, Dubioza Kolektiv, Dreadzone, Show Of Hands, The Orb and Circus of Horrors plus a 'Mad Hats' theme for the Sunday.
Tickets for BD2020 are ON SALE NOW! Links & Info on the TICKETS PAGE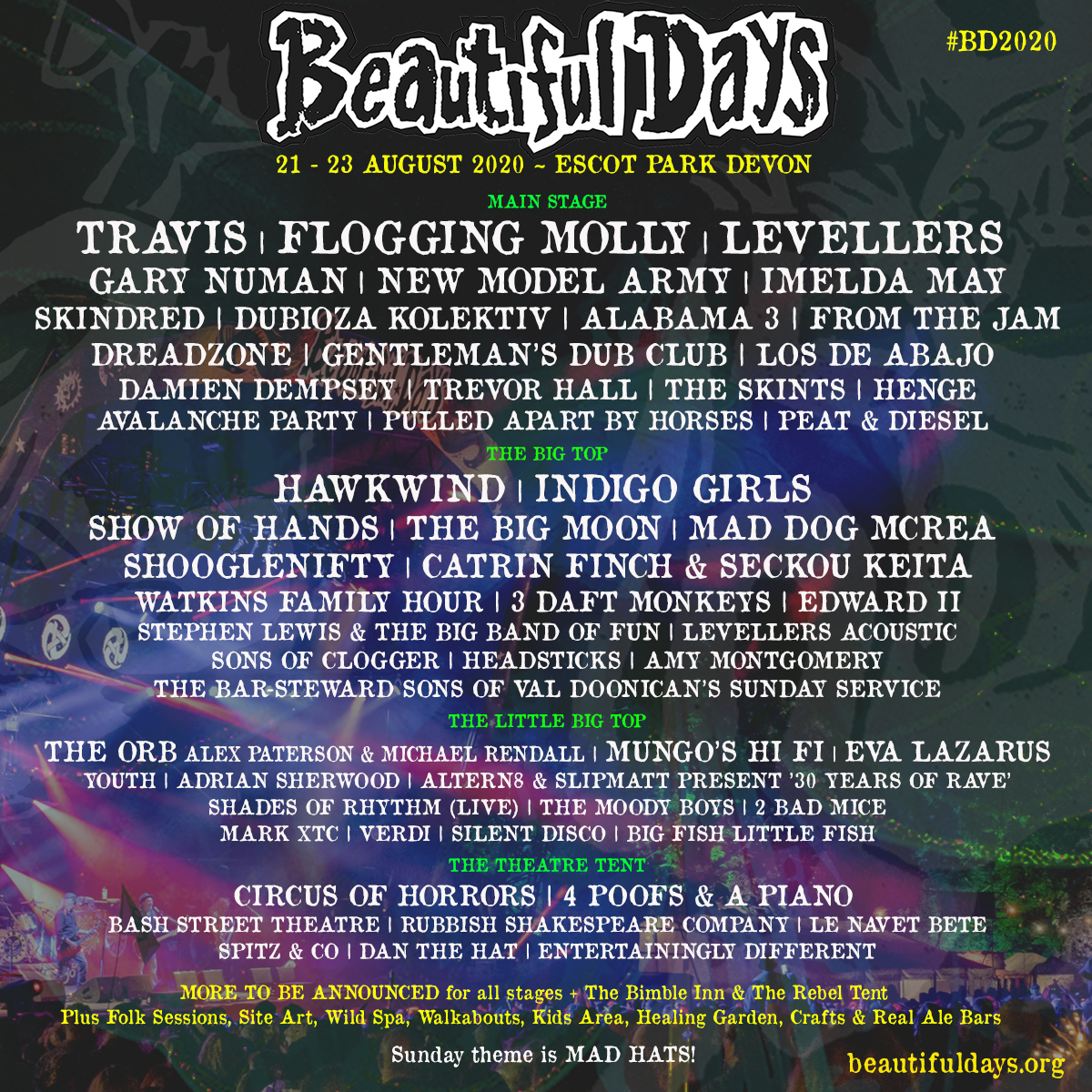 Beautiful Days is the Levellers' independent family music festival organised by DMF Music which takes place at Escot Park in Devon.  Beautiful Days has no sponsorship, branding and does not advertise. The festival has several stages, a seated Theatre Tent, site art installations, Wild Spa, Crafts Area, a huge Children's Area, walkabout theatre, play zones, family camping, real ale bars from Otter Brewery, Folk Sessions, Healing Garden and a vast selection of carefully chosen food & craft stalls.
"We love this old school, non-corporate festival and can't wait until the next one" efestivals 2019
""Beautiful Days is without a doubt a top contender for best weekend of the year" FestivalKidz 2019