The first wave of artists have been announced for the 17th Beautiful Days festival including Skunk Anansie, Ziggy Marley, Levellers, The Stranglers, Sleaford Mods, Ash, Songhoy Blues, The Black Seeds, Peter Hook & The Light, Steeleye Span, This is the Kit
More artists plus other stage line-ups and the 2019 theme are still to be announced!
Tickets are on sale now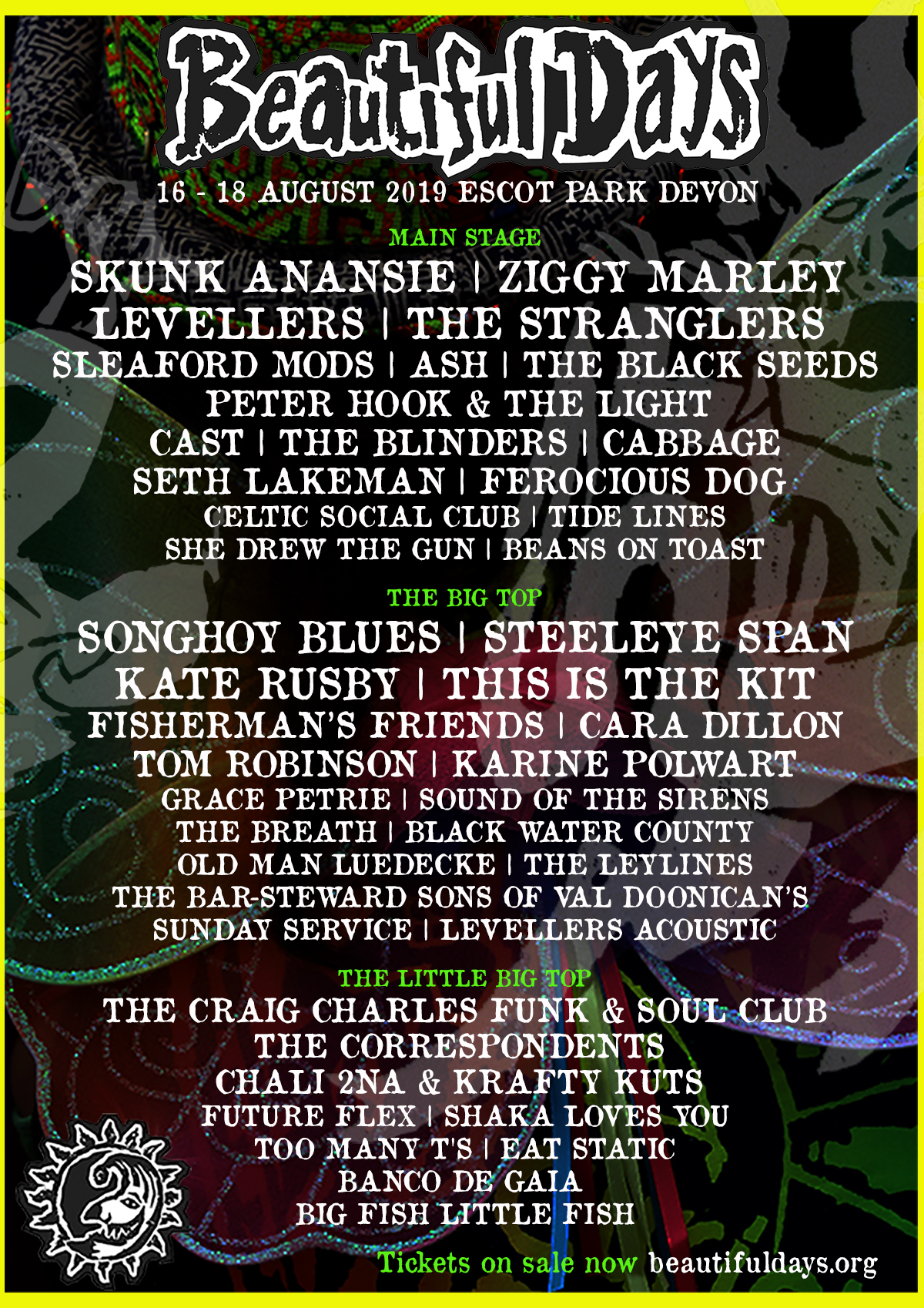 Beautiful Days is the Levellers' independent family music festival organised by DMF Music which takes place at Escot Park in Devon and has been running for 16 years. The festival has several stages, amazing site art, a huge children's area, comedy, theatre, family camping, real ale bars from Otter Brewery & a great choice of food and craft stalls. Beautiful Days has no sponsorship, branding and does not advertise.
Beautiful Days won the Grass Roots Festival Award at the 2015 UK Festival Awards and Best Medium Festival in the FestivalKidz.com 2015 Awards.We were shortlisted for Best Medium Sized Festival at the 2016 UK Festival Awards. We made it through to the final shortlists in the 2017 UK Festival Awards for 3 awards which was lovely but with nearly 50% of the vote we WON Best Medium Festival at the 2017 Festival Kidz Awards!
"The festival organisers have had fifteen years to get it right, but in reality they have been getting it right since year one………the next one can't roll around soon enough." Efestivals.co.uk 2017
"Beautiful Days is a perfect family weekend" FestivalKidz.com 2018