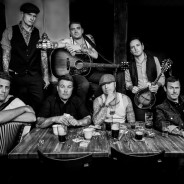 BEAUTIFUL DAYS 2015 ANNOUNCE DROPKICK MURPHYS, HAPPY MONDAYS, LEVELLERS, GOGOL BORDELLO, IDLEWILD, FREEBORN JOHN, JACK SAVORETTI, WILKO JOHNSON, RICH HALL'S HOEDOWN, THE UKELELE ORCHESTRA OF GREAT BRITAIN, KATZENJAMMER, HOFFMAESTRO, EDDI READER, THE CIRCUS OF HORRORS, 'THIS GARDEN' THEME and MANY MORE! Headlining Beautiful Days 2015 are Boston celtic-punk powerhouse Dropkick Murphys playing their only UK festival date this year, plus seminal Manchester legends Happy Mondays celebrating the 25th anniversary of their 1990...
read more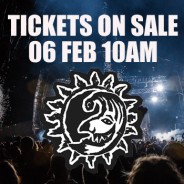 Tickets for the 2015 festival go on sale on Friday 06 February and then the full line-ups for the MAIN STAGE and THE BIG TOP and the SUNDAY THEME will be announced on Tuesday 24 March. To say we are excited here at HQ would be an understatement. We have confirmed some of our favourite acts to play this year including some acts we've wanted for over 10 years to join us at Escot Park! All information, prices, OTF discount and general terms & conditions are on the festival website and links to buy will be updated on the tickets page...
read more
We've been nominated for FOUR awards this year at the UK Festival Awards – if you fancy voting for us that would be lovely. Voting is open now until 27 October at www.festivalawards.com/vote and then shortlists are announced on 04 November. Winners will be announced on the 01 December at the awards ceremony in London. If you want to after you've voted you can also enter the Dream Summer prize draw for 2 VIP tickets to every festival that wins an award, as well as a new iPad mini. We're up for Best Family Festival, Best...
read more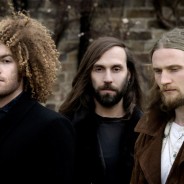 Tickets for Beautiful Days 2014 are being posted out from the 17 July onwards so if you have ordered tickets for the festival then look out for the postman! All tickets are being sent by registered post. Car parking passes are still available to buy from the TICKETS PAGE www.beautifuldays.org/tickets and will be until the week before the show if you already have tickets (they will not get you entry on their own). There are no weekend tickets available to buy for the festival and there will be no tickets available to buy on the gate. The last...
read more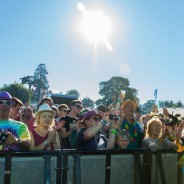 All tickets for 2014 have SOLD OUT! Thanks to everyone who has bought tickets. Looking forward to seeing you in August. No more tickets will be made available in advance or on the gate. Sorry if you've missed out this year but please note: we cannot guarantee any purchases from unofficial sources. We will be deleting all posts on our website forum and social networking sites advertising tickets for sale and requests to buy tickets . Sadly not all posts and offers are genuine and we do not want people to fall victim to ticket scams. Nor...
read more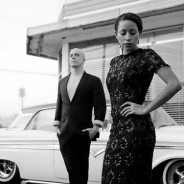 Tickets are now close to selling out! Please don't leave it too late to get yours. Last acts to be announced for the main stages are the brilliant psychedelic rock quartet Syd Arthur, Gabby Young & Other Animals, Kathryn Roberts & Sean Lakeman, Rachel Sermanni, Mark Chadwick, Barry Ashworth (Dub Pistols) DJ Set, Tom Hickox, New Groove Formation and The Jam Tarts Choir plus the premiere of Canadian multi-instrumentalist Devin Townsend's new project 'Casualties Of Cool'. THE SUNDAY THEME for this year will be BLACK...
read more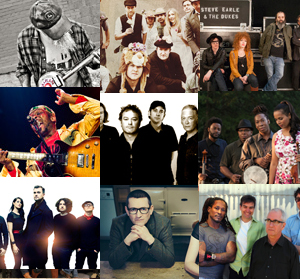 FIRST ACTS ANNOUNCED FOR BEAUTIFUL DAYS 2014 INCLUDE STEVE EARLE & THE DUKES, SEASICK STEVE, LEVELLERS, JIMMY CLIFF, DEAD KENNEDYS, SEEED, BELLOWHEAD, TINARIWEN, PAUL HEATON & JACQUI ABBOTT, REVEREND & THE MAKERS, PUBLIC SERVICE BROADCASTING, THE UNDERTONES, STANTON WARRIORS AND MANY MORE… Grammy Award-winning American musician, actor, author and legend Steve Earle with his band the Dukes will headline Friday night at Beautiful Days. The left-wing songwriter and guitarist,  whose 'outlaw' status is legendary, has...
read more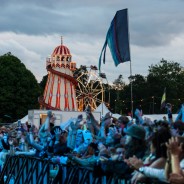 Thank you to everyone who came to Beautiful Days 2013, it was a really BRILLIANT weekend. Hope you've taken away lots of great memories. Here are some links to reviews and photos but there are LOADS online if you google us and please tag us in your photos on flickr or facebook. Hope to see you next year x x x http://www.virtualfestivals.com/latest/news/14202 http://www.efestivals.co.uk/festivals/beautifuldays/2013/review-overview.shtml...
read more
The Sunday dressing up theme at Beautiful Days 2013 is ANIMALS. We've got a few cows and lots of Otter, its now time for you to get busy as a bee…….whiskers or wings, tails or scales, hairy or scary – its up to you what you dress up as to join in the fun.
read more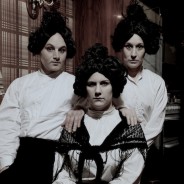 The hugely popular seated Theatre Tent returns in 2013 with a programme including Rob, Dex & The Entertainingly Different Gang who will start the mornings off with their Rise and Shine shows and will also be bringing some 'Traditional Tales' to life.  Festival favourites Le Navet Bete return to create more mayhem with their Extravaganza of clowning, acrobatics, mime and music. There is magic from the master of conjuring Peter Clifford and a fast paced juggling spectacular from Dan the Hat. Plus we travel back in time with Trifle Gathering...
read more